We maintain a friendly working environment where individuals are encouraged to reason, ask, answer and create new-age digital platforms. We embrace chaos, we revel in tech-entropy, we welcome a difference in opinion and we put it all together to create customer delight.
We get stuff done and own it end to end. Employees are nudged to be Chief Everything Officers (CEOs), to define their goals and go about meeting them with little or no fuss.
Nothing brings a better kick into our work life than a sense of accomplishment. We strive to achieve our goals and objectives, and we look at scaling the heights of our domain..
We never compromise on quality.
We measure ourselves on the outcome of what we create: product quality, customer delight, user experience, performance and resilience.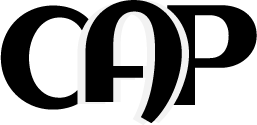 © All rights reserved 2019
CAP the best solutions of the market